'Tis the season to be shopping, and if you're in the market for a home, you may have less competition for listings while everyone else is in a post-Thanksgiving stupor — or at the mall.
That doesn't mean you have to forego Black Friday-style discounts.
Below are the 10 metros where you'll find the greatest share of listings with a recent price cut, as of September 2016.
Topping the list is Albuquerque, beloved to sun worshippers and fans of "Breaking Bad." Next comes Boise, gateway to some of the country's best rafting and mountain biking. And in third is Chicago, home to the unparalleled comedy club "Second City" and the world's deepest dish pizza.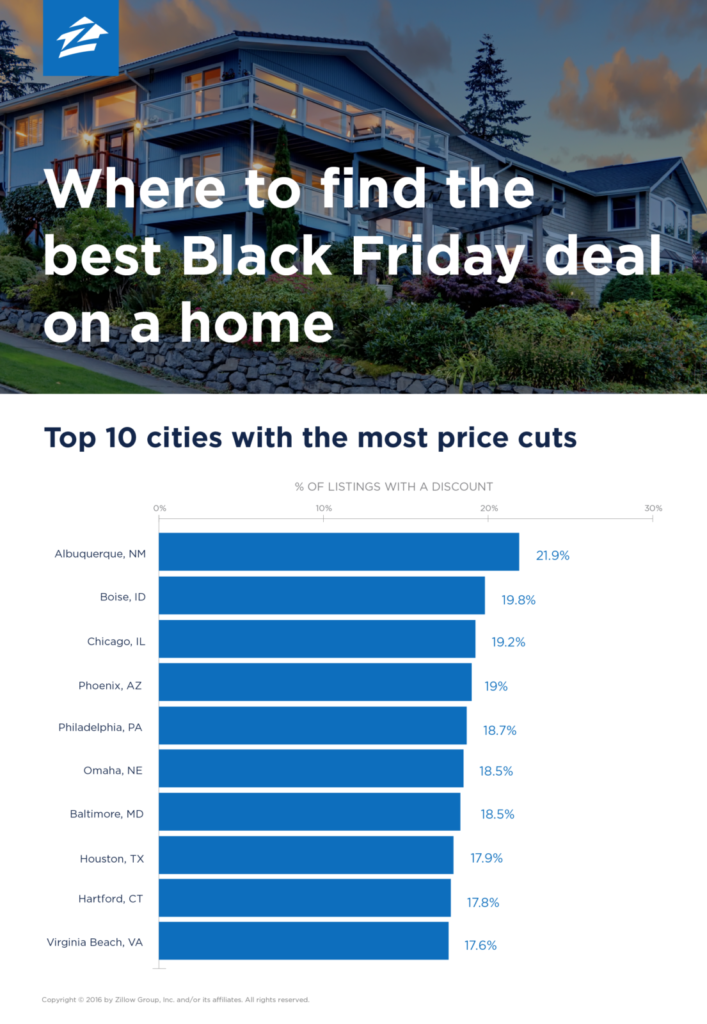 Ready to shop? See some of the homes that have dropped in price.
Related:
Source: zillow.com