Halloween is around the corner, which means it's time for creepy costumes, haunted houses, and enough candy to satisfy any sweet tooth.
Every year, Zillow's candy-loving economists crunch the numbers to find out which cities are best for your little monsters to score the best goodies. To figure out where kids can trick-or-treat with lots of other children and get the most candy in the shortest amount of time, Zillow researchers look at home values, how close homes are to each other, crime rate and the share of population under 10 years old.
Making the biggest jump to take over the top spot is Philadelphia. San Jose, San Francisco, Milwaukee and Los Angeles round out the top five. Austin is a newcomer in 2016, and Baltimore and Washington, D.C. return after missing the cut last year.
Check out the complete Trick-or-Treat Index and neighborhood rankings for each city below.
Happy Halloween!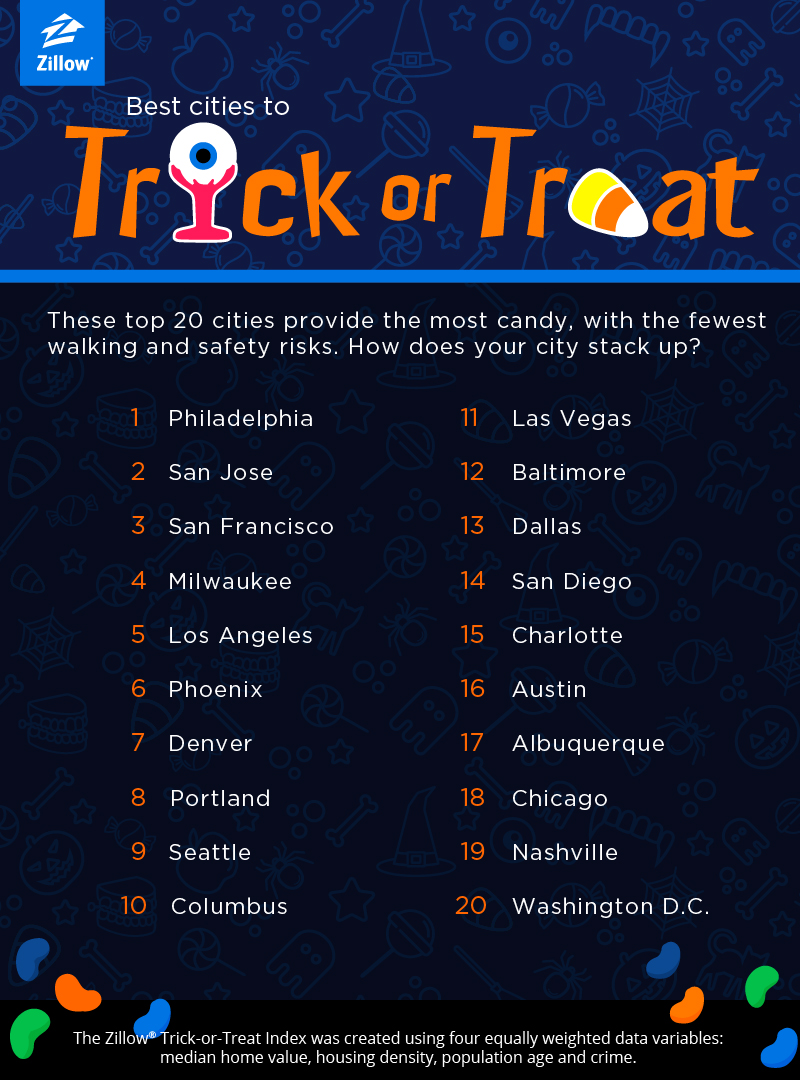 Neighborhood Rankings




Methodology
Zillow researchers calculate the Trick-or-Treat Index using four different variables. They look at the Zillow Home Value Index, which shows the value of homes in single family residences. They also look at local crime data, how close each house is to its neighbor, and the age of the residents who live there. This data combines to give us the safest cities to trick or treat, where trick-or-treaters can get the best candy, in the least amount of time.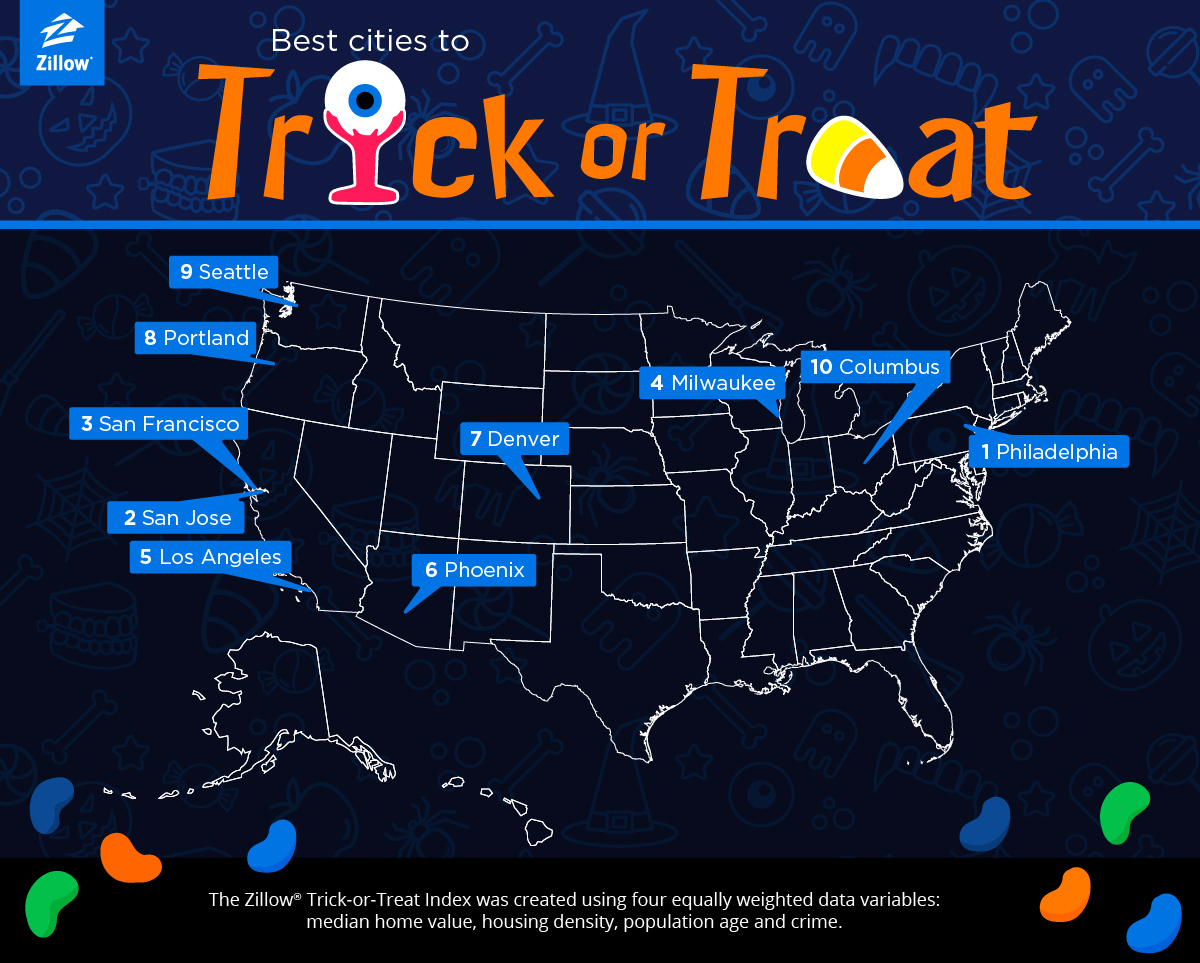 See the 2015 Trick-or-Treat Index results.
Check out our Halloween videos on Zillow TV!
Related:
Source: zillow.com