Owning a home in San Francisco comes with 99 problems, but selling ain't one.
Among the problems: San Francisco's median home values are among the highest in the country, topping $800,000, according to Zillow Research. The city is cold and foggy in the summer, as Mark Twain noted. You also have to keep an ear to the ground for earthquakes.
But when it comes time to sell, you can't beat San Francisco. Its homes are listed on Zillow for just 51 days on average, and only 5.4 percent of listings take price cuts — making it the best market for sellers in 2016.
The top markets for buying have the inverse situation: more days listed and greater price cuts.
By those measures, the best market for buying is Baltimore, where listings spend an average of 104 days on Zillow, and 12.7 percent of listings take a price cut.
Here's a look at the top 10 markets for selling and buying.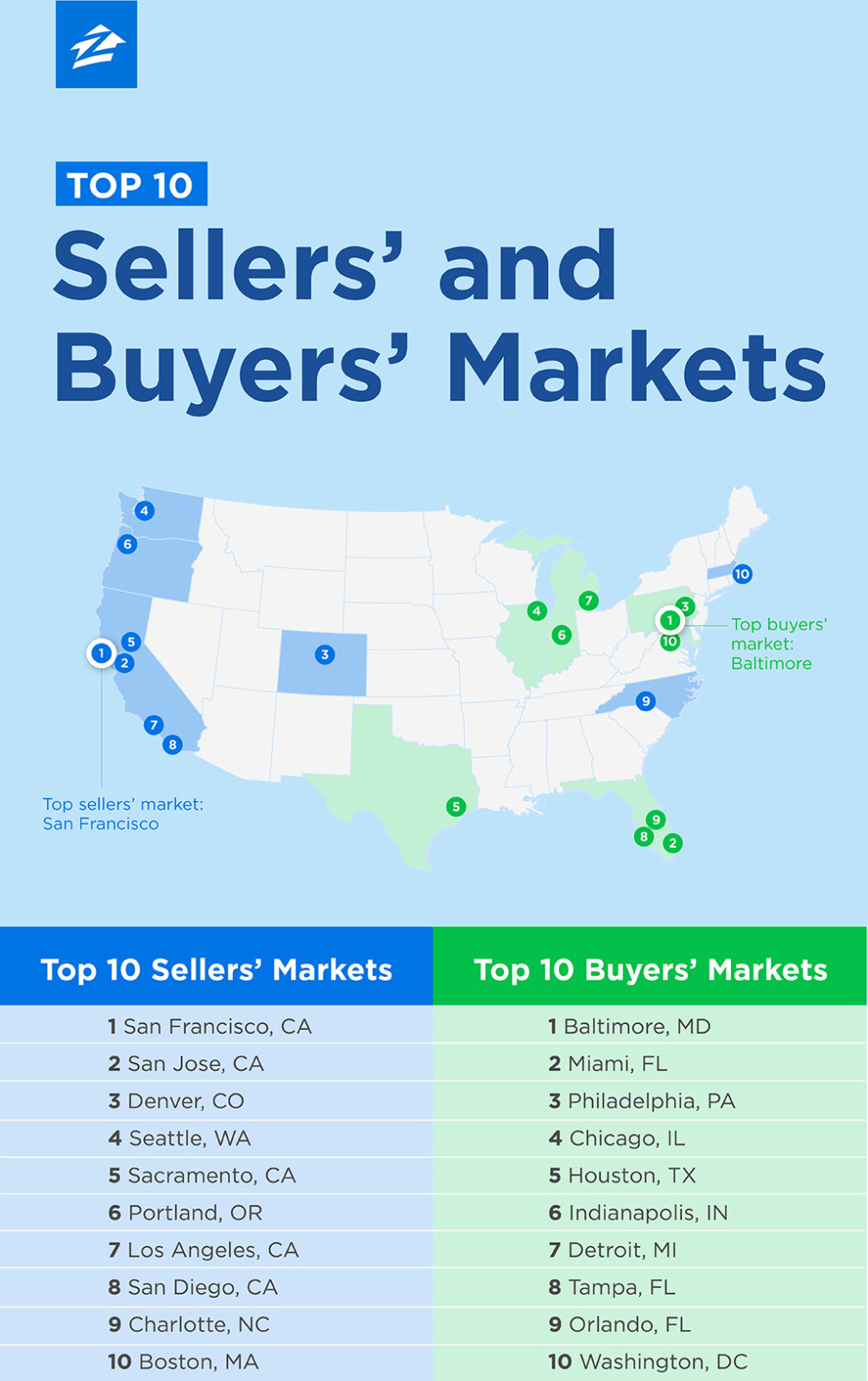 Many of the metros on the top markets for sellers list have seen huge influxes of newcomers, sending home prices into the stratosphere. Portland had the fastest rising home values in 2016 — up 13.8 percent.
Six of the 10 top buyers' markets have home values that are appreciating more slowly than the national average — which in 2016 was 6.8 percent. For example, Baltimore home values rose less than 4 percent during 2016.
Home inventories also play a role. Markets with more homes going on the market — for example, Miami, where 14.6 percent more listings hit the market in December 2016 than a year earlier — often lean toward buyers. Miami is the second-best buyers' market, based on listing days and percentage of listings with price cuts.
However, Boston — No. 10 on the top markets for selling list — saw a 21.6 percent drop in listing inventory in December 2016 from the prior year.
If you're trying to buy in a hot market, take heart: Most experts in a recent Zillow survey said they expect the overall housing market to switch from a sellers' market to a buyers' market in 2018 or 2019 as the market begins to slow.
Related:
Source: zillow.com