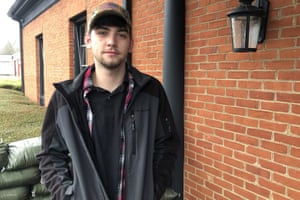 Here are some more details about what happened last night involving the suspect in the Atlanta shootings, also an observation from a friend.
The Associated Press writes from Crisp county in Georgia:



Crisp county sheriff Billy Hancock said in a video posted on Facebook that his deputies and state troopers were notified Tuesday night that a murder suspect out of north Georgia was headed their way. Deputies and troopers set up along the interstate and "made contact with the suspect", he said.

A state trooper performed a PIT, or pursuit intervention technique, maneuver, "which caused the vehicle to spin out of control", Hancock said. Long, of Woodstock, was then taken into custody "without incident".

Crisp county sheriff's spokeswoman, Haley Wade, said this morning that Long is no longer in their custody and that her office has turned over its information to the other Georgia agencies and the FBI.

Rita Barron, the store manager of a business neighboring the massage parlor that was targeted in Cherokee county, said that security footage of the parking lot outside the stores showed the gunman had been sitting outside in his car for about an hour just watching.

Nico Straughan, 21, who went to school with Long, described him as "super nice, super Christian, very quiet" and said that in high school Long brought a Bible to school every day and would walk around with it in his hands.

"He went from one of the nicest kids I ever knew in high school to being on the news yesterday," Straughan said.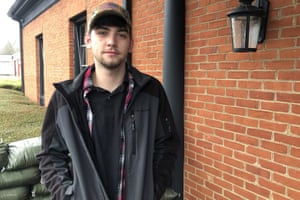 The suspect in the Atlanta shootings, Robert Aaron Long, 21, was tracked down by the authorities with his parents' help, according to the latest report.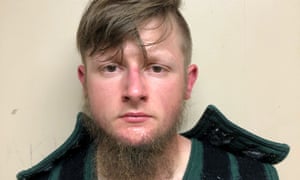 Cherokee county deputies were using a surveillance camera image of Long to hunt him last night.
The Atlanta Journal Constitution newspaper and website now reports the following:



Long's parents contacted the Cherokee sheriff's office to identify their son. They also informed deputies that a tracking device could lead authorities to his vehicle, a Hyundai Tucson. Cherokee sheriff's spokesman Jay Baker said he didn't know why Long was being tracked, or if he was aware of it.

They do know that, without the GPS tracker, and his parents' cooperation, Long, accused of fatally shooting eight people Tuesday at three metro Atlanta massage parlors, would not have been apprehended so quickly, Baker said.

Long was captured in Crisp county, about 150 miles south of Atlanta, en route to Florida, "perhaps to carry out additional shootings", Atlanta mayor Keisha Lance Bottoms said at a press conference earlier today.