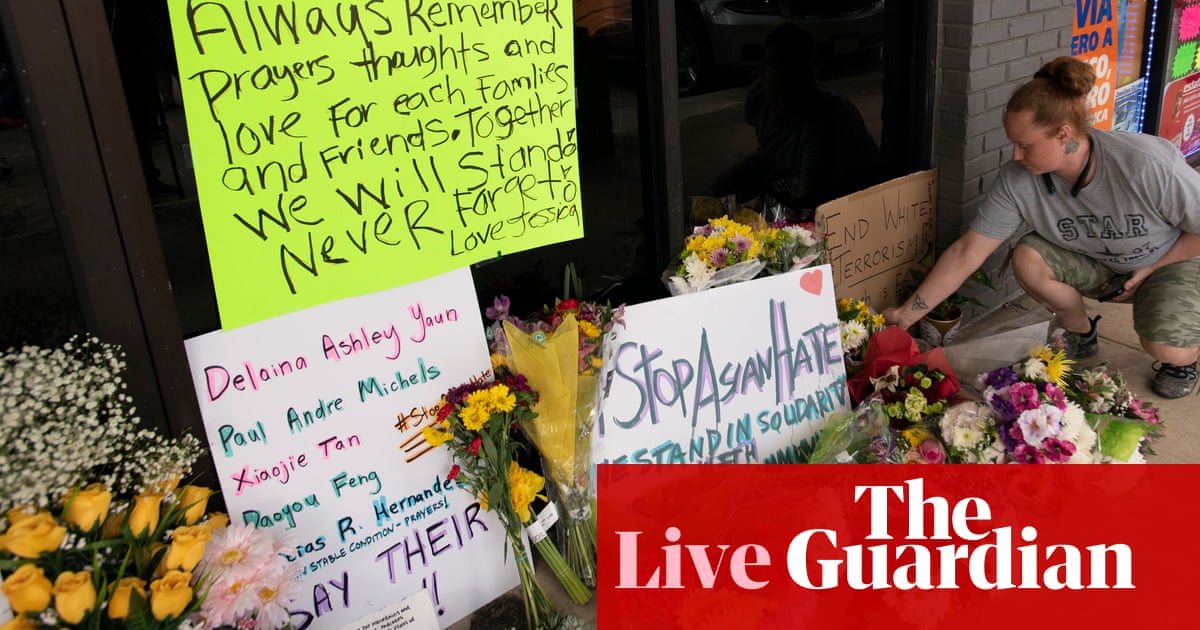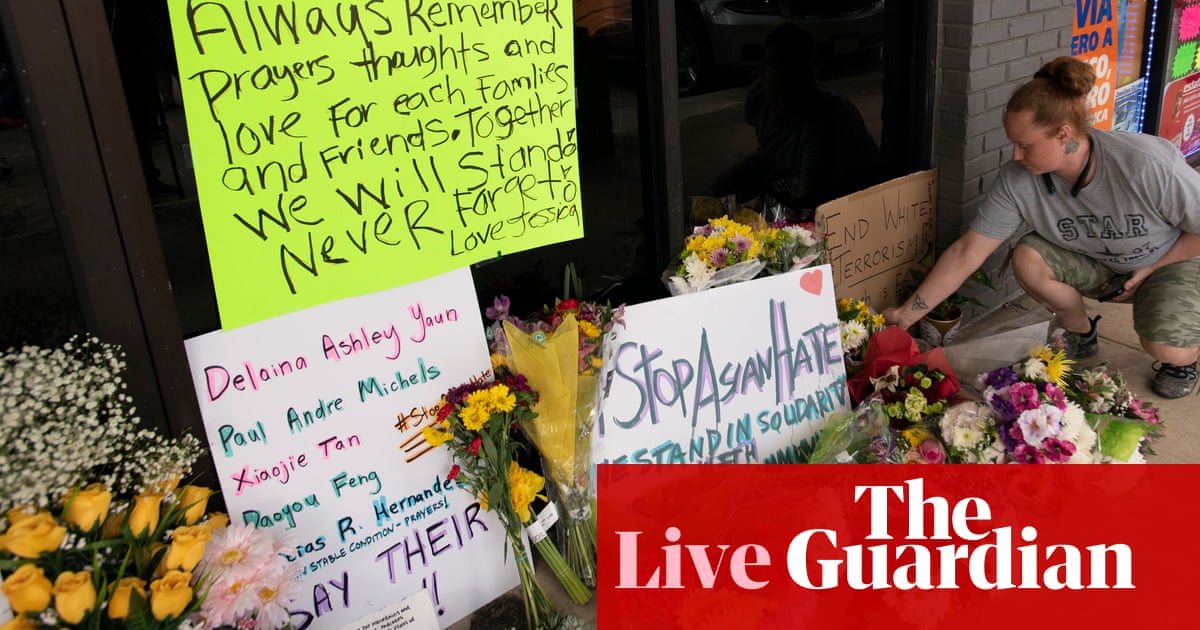 Abené Clayton reports for us this morning as part of our Rights and freedom series that a surge in gun violence is a stress test for Oakland's defund the police campaign:
While some crime survivors support shifting resources from police and into prevention and healing services, others who have lost loved ones to shootings and live in high-crime areas worry that depleting police budgets without proven alternatives to fill any gaps will make Black and brown communities less safe.
And the further localities dive into the logistics of transforming public safety and lessening reliance on police, the more questions abound. Who are people to call after a shooting? How do we get the most-affected communities to trust new alternatives? How can we go beyond typical reforms into real, radical transformation?
"It's a scary moment. The anxiety is in not knowing what the outcome of all of this is gonna be," said Keisha Henderson, a resident of East Oakland, California.
Henderson, 28, said she has had to deal with bullets flying past her windows and the frustration of slow and sometimes nonexistent police responses to gunfire and other problems. Oakland is experiencing a 314% increase in homicides compared with the same time last year, and a 113% increase in firearms assaults.
Henderson protested alongside thousands of others last summer [about police violence] but said she didn't want to see total abolition of police – at least until there are "stress-tested" alternatives in place. She is one of 17 members on Oakland's Reimagining Public Safety Taskforce, an official board established last year which is currently parsing through dozens of recommendations to decide which ones they will present to the city council for adoption in the upcoming budget. Oakland's goal is to cut police spending by 50%, or $150m a year.
"We can do all these pilot programs but there has to be a balance between holding police accountable to Black residents, while also making sure we are protected some way," Henderson said. "We need to reallocate and rebuild our communities but we do not need to completely abolish the police so that everything goes haywire."
Read more of Abené Clayton's report here: Surge in gun violence is stress test for Oakland's defund the police campaign
racist anti-Asian hashtags spiked after Trump first tweeted "Chinese virus":
On March 16, 2020, Trump first tweeted the phrase "Chinese virus."

That single tweet, researchers later found, fueled exactly the kind of backlash the World Health Organisation had feared: It was followed by an avalanche of tweets using the hashtag #chinesevirus, among other anti-Asian phrases.

"The week before Trump's tweet the dominant term [on Twitter] was #covid-19," Yulin Hswen, an epidemiology professor at the University of California San Francisco and a co-author of the study told the Washington Post. "The week after his tweet, it was #chinesevirus."

Hswen is among a group of researchers who analyzed hundreds of thousands of #covid-19 and #chinesevirus hashtags drafted the week before and after Trump first referred to the coronavirus as the "Chinese virus" on the social media platform.

Not only did more people use the #chinesevirus hashtag days after Trump's tweet, but those who did were more likely to include other anti-Asian hashtags in their tweets, according to the peer-reviewed study published by the American Journal of Public Health.
Read more here: Wasington Post – Racist anti-Asian hashtags spiked after Trump first tweeted 'Chinese virus,' study finds
Nina Lakhani reports for us today from Texas, asking is there a crisis at the border?
After four years of racist, chaotic, anti-immigration policies by the Trump administration – as well as growing desperation fuelled by the pandemic and extreme climate events – the number of people seeking to enter the US is rising.
But advocates in the Rio Grande Valley, where undocumented migrants have long been relied upon for cheap farm labour, reject incendiary claims that the numbers are overwhelming.
"Migration goes up and down, that's the reality of the border. Biden has different values and has given people hope, but there's no border crisis, to say so is political manipulation," said Ramona Casas, director of the migrant advocacy group Arise. "We need to address the root causes and transform the broken immigration system, not more militarization."
The current uptick started before Biden's election, according to Customs and Border Protection (CBP) figures.
Jenn Budd, a former senior border patrol agent turned whistleblower, said: "The only crisis at the border is the children, which the administration is trying to deal with, anything else is simply not true and an attempt to play politics, make Biden look bad and ensure the money keeps flowing to the border security industry."
In 2000, a total of 9,212 border patrol agents detained an average of almost 137,000 undocumented migrants per month on the southern border. In the 2021 fiscal year until February, the average was just over 76,000 per month, but the number of agents is more than double compared to 2000.
Earlier this month, the Texas governor Greg Abbott deployed state troopers and the national guard to the border after claiming, without evidence, that illegal immigrants were spreading the coronavirus. Abbott's unsubstantiated Covid claims came shortly after he announced plans to end the state mask mandate and ordered businesses to reopen at 100% capacity.
But illegal or undocumented migrants are not being released into the US. The two groups being allowed in are some existing asylum seekers, thanks to the repeal of Trump's Remain in Mexico policy, and some new arrivals presenting at legal ports of entry, including unaccompanied children and young families, who have been permitted to remain in the country pending asylum court hearings. In Texas, everyone else continues to be turned back, say advocates.
Read more of Nina Lakhani's report here: Is there a crisis at the border?: a look at both sides of the immigration argument
Justin McCurry reports for us:
The United States and China have publicly clashed during their first face-to-face high-level talks since Joe Biden took office, with one senior Chinese official urging the US to address "deep-seated" issues such as racism, and accusing his American counterparts of "condescension".
Any hopes that the meeting, in Anchorage, would reset bilateral ties after years of tensions over trade, human rights and cybersecurity during Donald Trump's presidency evaporated when the US secretary of state, Antony Blinken, and the national security adviser, Jake Sullivan, opened their meeting with China's top diplomat Yang Jiechi and the state councillor Wang Yi.
After Blinken referred to rising global concern over Beijing's human rights record, Yang said: "We hope that United States will do better on human rights. The fact is that there are many problems within the United States regarding human rights, which is admitted by the US itself," he said in a 15-minute speech that appeared to irritate Blinken.
He added that US human rights issues were "deep-seated … they did not just emerge over the past four years, such as Black Lives Matter".
In his opening remarks Blinken had said world leaders had voiced "deep satisfaction" that the US was re-engaging with the international community after four years of Trump's "America first" doctrine. "I'm also hearing deep concern about some of the actions your government is taking."
Blinken, who added he had heard similar sentiments during his visits this week to Japan and South Korea, said the Biden administration and its allies were united in pushing back against China's increasing authoritarianism and assertiveness at home and abroad.
In response, Yang angrily demanded that the US stop pushing its own version of democracy at a time when it was dealing with discontent among its own population.
Read more of Justin McCurry's report here: US and China publicly rebuke each other in first major talks of Biden era
saying:
President Biden has refocused his trip to Georgia on Friday so he can meet with Asian American leaders about violence against their community. He has ordered flags flown at half-staff after the shooting that killed six Atlanta-area women of Asian descent. His administration is backing a bill that allows the Justice Department to review coronavirus-related hate crimes.

And White House officials have spent two days working the phones, reaching out to leaders and advocates in the Asian American and Pacific Islander community and reaffirming their commitment to fighting anti-Asian hatred.

"What I'm conveying to them is, we want you to be a part of the solution," Cedric L. Richmond, a White House senior adviser, said in an interview. "You all have been in the community running these programs. We want your expertise, we want your input into how we get past this. But it's also been an intensive two days of making sure that we're listening."

But the flurry of activity comes as the massacre at three spas that left eight people dead is raising new questions about whether Biden has enough people of Asian descent on his staff to fully understand the needs and struggles of the more than 21 million Americans with Asian ancestry.

Several AAPI leaders said Thursday that they appreciate the White House effort — including forceful statements from Biden and Vice President Harris denouncing the shootings — but that the incident underscores the importance of having Asian representation in the most senior levels of Biden's administration.
Read more here: Washington Post – Biden reaches out to Asian Americans after killings — but many remain frustrated by lack of representation