Police have identified a 21-year-old man as the suspect who opened fire inside a crowded Colorado supermarket yesterday, and court documents showed that he purchased an assault rifle less than a week before the attack that killed 10 people, including a police officer.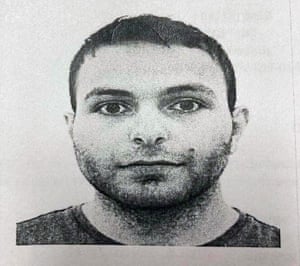 Supermarket employees told investigators that Ahmad Al Aliwi Alissa shot an elderly man multiple times outside the Boulder grocery store before going inside, according to the documents, according to The Associated Press. Another person was found shot in a vehicle next to a car registered to suspect's brother.
The news agency further reports:
The documents did not say where the gun was purchased. Authorities said Alissa was from the Denver suburb of Arvada and that he engaged in a shootout with police Monday afternoon inside the store.

The suspect was being treated at a hospital and was expected to be booked into the county jail later in the day on murder charges.

Investigators have not established a motive, but authorities believe he was the only shooter, Boulder County District Attorney Michael Dougherty said.

A law enforcement official briefed on the shooting told The Associated Press that the gunman used an AR-15 rifle, a lightweight semiautomatic rifle.

Officials were trying to trace the weapon. The official was not authorized to speak publicly and spoke to AP on condition of anonymity.

The suspect's family told investigators they believed Alissa was suffering some type of mental illness, including delusions.
One of the most conservative Democrats in Congress, West Virginia Senator Joe Manchin, has not been slow to point out that he doesn't support a bill that's already successfully passed in the House and expands background checks to almost all gun sales.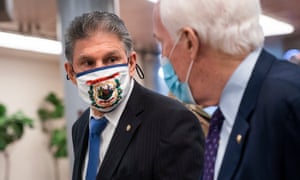 Representatives voted to approve two bills earlier in March. One extends the window for background checks before a gun is sold and the other extends background checks to all sales and transfers, with exceptions for family members, an immediate threat or a temporary hunting agreement.
The Hill reports:
"What the House passed? Not at all," Manchin said, when asked if he supports the legislation.

Manchin suggested he wanted a bill that provided a bigger carve-out for private sales between individuals who know each other.

"I come from a gun culture. I'm a law-abiding gun owner," Manchin said, adding that he supports "basically saying that commercial transactions should be background checked. You don't know a person."

"If I know a person, no," Manchin said.

Manchin and Senator Pat Toomey (R-Pa.) previously offered legislation to expand background checks to all commercial sales, including those at gun shows or on the internet. Of the GOP senators who supported the bill in 2013, only two are still in the Senate: Toomey and Senator Susan Collins (Maine).

Collins still supports the proposal. Majority leader Chuck Schumer has vowed to put the House bill on the floor for a vote. However, it's unlikely Democrats would be able to get 60 votes, since that requires the support of 10 Republicans.

Toomey said he didn't think "the House has passed anything that can pass the Senate."