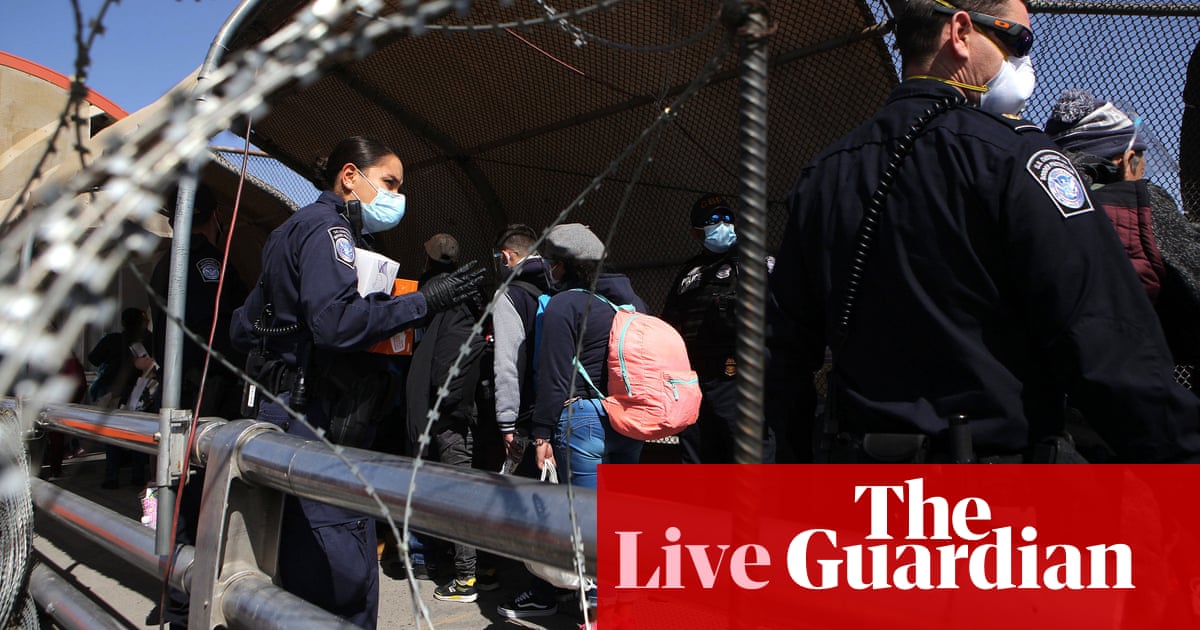 Emily Holden and Cooper McKim have this for us this morning, asking: Republicans' new favorite study trashes Biden's climate plans – but who's behind it?
Wyoming's US representative, Liz Cheney, envisions a dark future for her home state under Joe Biden.
If the new administration extends its pause on new oil and gas drilling on public land, it would endanger Wyoming's economy, kill 18,000 jobs and cause the energy state to lose out on critical education, infrastructure and healthcare funding. Biden would be "cutting off a major lifeline that Americans have relied on to survive during this time", she has said.
But there is a problem with Cheney's forecast. The numbers she is relying on came from an analysis that is the brainchild of the oil and gas industry.
The Western Energy Alliance – which represents 200 western oil and gas companies – proposed the $114,000 publicly funded analysis to state officials, tried to provide matching dollars for it and stayed involved throughout its development, according to public records obtained by Documented and shared with Floodlight and Wyoming Public Media.
In February 2020, a Wyoming state senator, who is also the president of an oil company, proposed the spending. The Western Energy Alliance sought to help fund the study but was unable because the industry was in serious decline. It did, however, spend $8,000 publicizing the report, as was first reported by Politico.
Records show Governor Mark Gordon's office was aware of and never disclosed the group's deep involvement in the study.
Now, the Western Energy Alliance is spending thousands more to amplify the warnings in an ad campaign against Biden's climate policies. The numbers have been cited dozens of times in local and national newspapers, including in the New York Times in a reference to Wyoming officials' projections.
While industry-funded research is not uncommon, transparency advocates say it is increasingly being used to produce conclusions favorable to oil and gas companies in order to shape public opinion.
Read more of here Emily Holden and Cooper McKim's report here: Republicans' new favorite study trashes Biden's climate plans – but who's behind it?
International Women's Day, said: "Sexual assault is abhorrent and wrong at any time. And in our military, so much of unit cohesion is built on trusting your fellow service members to have your back – there's nothing less than a threat to our national security."
The funding war within the Republican party intensified last night, with a statement from twice-impeached former president Donald Trump asking supporters to fund him directly rather than the party. Justine Coleman reports for the Hill:



"No more money for RINOS," Trump said in a statement, referring to "Republicans in name only." "They do nothing but hurt the Republican Party and our great voting base—they will never lead us to Greatness."

"Send your donation to Save America PAC at DonaldJTrump.com," the statement continued. "We will bring it all back stronger than ever before!"

The statement came days after Trump's lawyers sent a cease-and-desist letter to the Republican National Committee (RNC), the National Republican Senatorial Committee and the National Republican Congressional Committee to stop using his name and likeness for fundraising and merchandise sales.

RNC chief counsel Justin Riemer wrote in a letter that the party "has every right to refer to public figures as it engages in core, First Amendment-protected political speech, and it will continue to do so in pursuit of these common goals."
Read more here: The Hill – Trump vows 'No more money for RINOS,' instead encouraging donations to his PAC
NBC News have carried some extra detail about the conditions in which the children are being kept, and it is not a ringing endorsement of a new dawn for immigration under Joe Biden's administration:



Nearly half of the children — 1,400 — have been held beyond the three-day legal limit. The CBP holding cells, sometimes known as "hieleras," or iceboxes, are not designed for children. They are typically small concrete rooms with concrete or metal benches and no beds. In addition, nearly 170 of the detained unaccompanied children are younger than 13, a source said.
The arrival of the childen in the US is in part because of the undoing of Trump-era immigration policies:



Many of the children arriving at the border initially immigrated during the Trump administration but were expelled under an order from the Centers for Disease Control and Prevention meant to protect immigrants and U.S. residents from Covid-19. The Biden administration reversed the policy for unaccompanied children.
Read more here: NBC News – Record number of unaccompanied migrant children held in facilities meant for adults
There's a lot of focus in the US media this morning on the challenge the Biden administration is facing on the country's southern border, with numbers of migrants increasing as the new president sets out on his stated aim of building a more humane immigration system. Zolan Kanno-Youngs and Michael Shear report for the New York Times in particular on a surge of unaccompanied children:



The number of migrant children in custody along the border has tripled in the past two weeks to more than 3,250, according to federal immigration agency documents obtained by The New York Times, and many of them are being held in jail-like facilities for longer than the three days allowed by law.

The problem for the administration is both the number of children crossing the border and what to do with them once they are in custody. Under the law, the children are supposed to be moved to shelters run by the Health and Human Services Department, but because of the pandemic the shelters until last week were limiting how many children they could accommodate.

The growing number of unaccompanied children is just one element of an escalating problem at the border. Border agents encountered a migrant at the border about 78,000 times in January — more than double the rate at the same time a year ago and higher than in any January in a decade.

Immigration authorities are expected to announce this week that there were close to 100,000 apprehensions, including encounters at port entries, in February, according to people familiar with the agency's latest data. An additional 19,000 migrants, including adults and children, have been caught by border agents since March 1.
Read more here: New York Times – Biden faces challenge from surge of migrants at the border
Welcome to Tuesday's live coverage of US politics. Here's a catch-up on what happened yesterday, and what we might expect to see today…
President Joe Biden's promise of a more humane US immigration system is facing its first big test. More than 3,250 children are now detained at the border – some in facilities only intended for adults. The number has tripled in just two weeks
Biden will deliver a primetime address on Thursday to mark one year since the start of coronavirus lockdowns, the White House press secretary, Jen Psaki, announced. The speech will be Biden's first primetime address since becoming president.
There were 50,237 new Covid cases yesterday, taking the total US caseload to over 29 million since the pandemic began. There were 719 further deaths, bring the total death toll to 525,381.
The CDC issued new guidance that fully vaccinated Americans can gather indoors without masks. So far more than 31.3 million people have had both shots.
Biden said he would sign the $1.9tn coronavirus relief bill "as soon as I can get it". The relief bill passed the Senate on Saturday, and the House is now expected to take up the legislation tomorrow. There's a deadline of 14 March, when some existing benefits stop unless they are renewed.
The president pledged to tackle what he called the "scourge" of sexual assault in the US military while also ordering a review of rules from Donald Trump's administration dealing with such crimes on college campuses.
The judge overseeing the trial of a former Minneapolis police officer accused of murdering George Floyd delayed the start of jury selection for at least a day while an appeal proceeds over the possible reinstatement of an additional charge.
Georgia Democrats sharply criticized the state's Republicans for advancing restrictions on voting rights, which activists have said will disproportionately impact Black voters. The state senate narrowly approved a bill yesterday that would roll back a policy that made absentee voting easier.
Joe Biden is offering us a slight mystery tour today, as the location of his planned visit to a small business that has benefited from a Paycheck Protection Program loan is down as "To be determined" in his schedule – though it is anticipated that he is staying in Washington DC for the trip. That's at 11.45am.
Jen Psaki hosts her regular press briefing at 1.30pm today, and she's accompanied by deputy director of the National Economic Council, Bharat Ramamurti