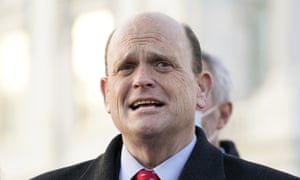 Justin McCurry in Tokyo reports for us on a new controversy with the US military presence in the Asia-Pacific region – volunteers claim that the soil being used to build a new US airbase on Okinawa 'contains remains of war dead':
Millions of cubic tonnes of soil due to be used to build a controversial US airbase on the Japanese island of Okinawa contains the remains of Japanese and Americans who died in one of the bloodiest battles of the Pacific war, according to citizen excavators.
The volunteers, who search for the bones of people who were killed or killed themselves during the 1945 Battle of Okinawa, have demanded that Japan's defence ministry end work to clear the land, calling it an affront to the dignity of the war dead.
The battle, which lasted almost three months, left 200,000 Japanese and Americans dead, including more than a quarter of Okinawa's civilian population. Most died during the invasion, while others, on the orders of Japanese soldiers, killed themselves in groups, huddling in caves before detonating grenades.
The remains of an estimated 2,800 victims still remain buried, according to the Okinawan prefectural government.
Takamatsu Gushiken, the head of Gamafuya (cave diggers), said the soil, from two locations on the island's southern tip, are likely to contain bone fragments from Okinawan civilians, Japanese and American soldiers, and Koreans who had been conscripted to fight for imperial Japan.
"The Japanese government's plans will destroy the dignity of war victims … I can barely believe it," said Gushiken, 67. "Civilians and soldiers are going to be used to build a military base."
Soil from the sites, which have been cleared of trees and cordoned off, will be used in a reclamation project to build an offshore runway for a US marine corps base being built in Henoko, a village on Okinawa's pristine north-east coast.
Read more of Justin McCurry's report here: Soil to build new US airbase on Okinawa 'contains remains of war dead'
the attack on the US Capitol.
Departing acting US attorney for the District of Columbia Michael Sherwin confirmed that the former president is still under investigation over the 6 January putsch in an interview with CBS 60 Minutes on Sunday.
"Maybe the president is culpable," he said.
Sherwin also said there were now more than 400 cases against participants in the riot and said that if it is determined Brian Sicknick, the Capitol police officer who died, did so because he was hit with bear spray, murder charges would likely follow.
"It's unequivocal that Trump was the magnet that brought the people to DC on 6 January," Sherwin said. "Now the question is, is he criminally culpable for everything that happened during the siege, during the breach?
"…Based upon what we see in the public record and what we see in public statements in court, we have plenty of people – we have soccer moms from Ohio that were arrested saying, 'Well, I did this because my president said I had to take back our house.' That moves the needle towards that direction. Maybe the president is culpable for those actions.
"But also, you see in the public record too militia members saying, 'You know what? We did this because Trump just talks a big game. He's just all talk. We did what he wouldn't do.'"
Trump addressed a rally outside the White House on 6 January, telling supporters to "fight like hell" to stop Congress certifying his election defeat by Joe Biden, which he falsely claims was the result of voter fraud. A mob broke into the Capitol, leading to five deaths including a Trump supporter shot by law enforcement.
Trump was impeached for inciting an insurrection but acquitted when only seven Republican senators could be convinced to vote him guilty.
Lawsuits over the insurrection, one brought by the Democratic congressman Bennie Thompson under the Ku Klux Klan Act of 1871, are among proliferating legal threats to Trump now he has lost the protections of office.
More than 100 police officers were allegedly assaulted during the riot. Sicknick died the next day. Cause of death has not been released. But two men have been charged with assaulting the 42-year-old officer with a spray meant to repel bears.
Peter Stone report for us today from Washington that Roger Stone faces fresh scrutiny as the Capitol attack investigation expands:
As the federal investigation of the 6 January Capitol insurrection expands, scrutiny of Donald Trump's decades-long ally Roger Stone is expected to intensify, given his links to at least four far-right Oath Keepers and Proud Boys who had been charged, plus Stone's incendiary comments at rallies the night before the riot and in prior weeks, say ex-prosecutors and Stone associates
Although Stone was not part of the attack on the Capitol by a pro-Trump mob that shocked America, the self-styled "dirty trickster" – who was convicted on seven counts in the Russia investigations into the 2016 elections but later pardoned by Trump – had numerous contacts with key groups and figures involved in the riot in the weeks before and just prior to its start.
The night before the riot, Stone spoke at a Washington DC "Rally to Save America" where the former president's unfounded claims that the election was stolen by Democrats were pushed and Stone urged an "epic struggle for the future of this country, between dark and light, between the godly and the godless, between good and evil".
Early on 6 January, Stone was seen in cellphone videos near a Washington hotel hanging out with six members of the far-right militia Oath Keepers serving as his "bodyguards", including three who have been charged in the federal investigation. Stone, according to Mother Jones, also raised funds for "private security" events on 5 January and 6 January before the Capitol attack, which included a rambling talk by Trump urging his supporters to "fight like hell".
Congressional investigators looking into the far-right Proud Boys, including some charged in the riot, have also reportedly been looking into ties that Stone had with their leaders Enrique Tarrio and Ethan Nordean, who were seen in a video in contact with Stone at another demonstration in DC the night before the December 12 rally, according to Just Security
Read more of Peter Stone's report here: Roger Stone faces fresh scrutiny as Capitol attack investigation expands