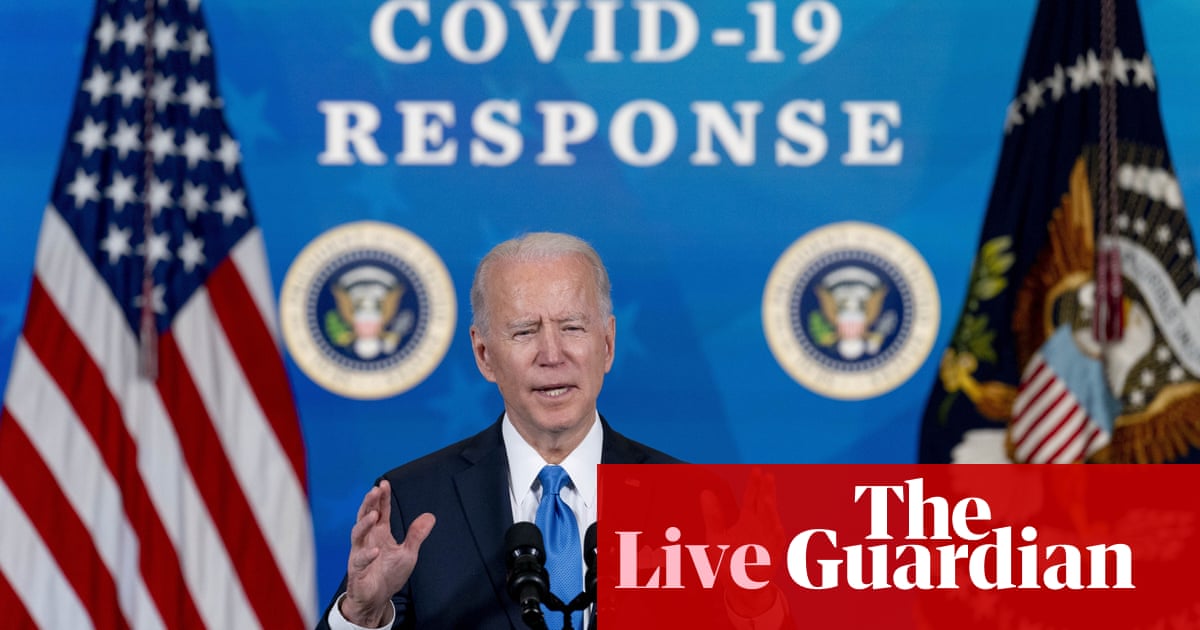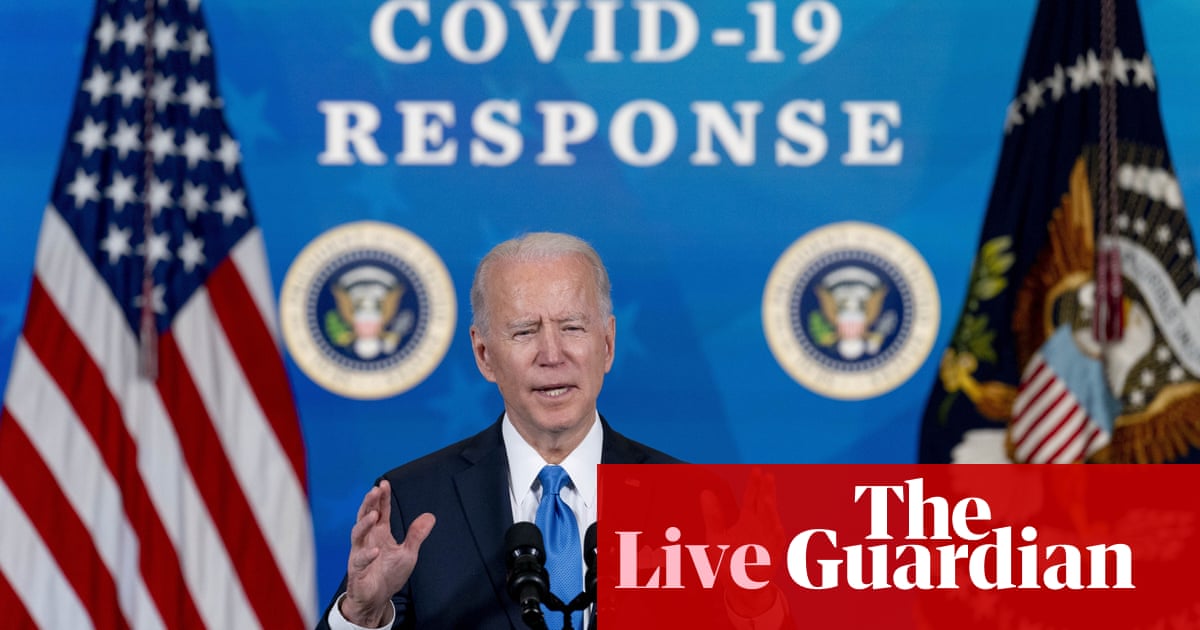 One provision in the Covid-19 relief bill passed this week could help states to reduce their overall number of maternal deaths. Ricardo Alonso-Zaldivar reports for the Associated Press that:



The legislation gives states the option of extending Medicaid coverage to women with low to modest incomes for a full year after childbirth. States are currently required to provide only 60 days of coverage, but medical experts point to research showing that women can die from pregnancy-related conditions up to a year after giving birth, and that three in five of all such deaths are preventable.
The provisions make it easier for states to cover new mothers for a full year by cutting the time and paperwork needed to obtain approval from Washington under Medicaid, as well as the Children's Health Insurance Program. Maternal health advisory groups in 19 states, from Texas to Massachusetts, and Washington to Tennessee, have recommended such an extension.

Last year a bipartisan bill to do so cleared the House but failed to advance in the Senate.
The issue is particularly serious for Black women, whose pregnancy-related death rate is three to four times that of white women, according to the CDC.
A recent report from the Commonwealth Fund found the US to have the highest maternal mortality rate among 11 developed nations.
During his 2020 presidential campaign, Joe Biden pledged to "reduce our unacceptably high maternal mortality rate, which especially impacts people of color."
From months of lockdown to seemingly endless mask wearing, homeschooling and the tedium of Zoom meetings, there are few aspects of the Covid-19 pandemic that those living through it will want to remember.
But in Miami, at least, it is going to be impossible to forget. Artifacts and memories of the deadliest global pandemic in a century are on display at what is probably the nation's first comprehensive coronavirus museum exhibition, forming an enduring testament to an unprecedented era.
Highlights of the collection at the downtown HistoryMiami museum include personal protective equipment (PPE) worn by doctors who treated Covid-19 patients at a local hospital; an emergency beach closure order sign from Miami Beach; a sign from a closed, open, then closed again restaurant; a high school student's mortarboard from her drive-through graduation ceremony; and a younger student's school workbook from online learning.
There are colorful handmade posters from drive-by birthday celebrations and first responder appreciation parades; vials of two of the first Pfizer vaccines administered at Jackson Memorial hospital; and a jar of hand sanitizer produced by Toast, a vodka company that switched operations at its Miami distillery early in the pandemic.
Arguably the star exhibit is the gown and scythe belonging to the Grim Reaper, an outfit worn by a Florida attorney on several of the state's crowded beaches last spring as he protested against the refusal of Governor Ron DeSantis to close them down.
Daniel Uhlfelder, who is from Miami and majored in history before going on to practice law in Florida's Panhandle, said the preservation of his costume was a powerful reminder of the politicization of the pandemic.
"I hope people look at it and see what our elected officials and other people were doing wrong, and ignoring and lying and politicizing and scapegoating," he said. "And I hope they see that there were people that decided to do something peacefully and creatively and honestly and courageously, and took things into their own hands. It's a symbol of trying to get the public's attention in a powerful way to get leaders to do the right thing."
Read more of Richard Luscombe's report here: 'The year that transformed the world' – US museum launches Covid exhibition
calls to cut 50% of emissions by 2030 to spur other countries into action.
Reuters today have news of an analysis that suggests the road to zero emissions by 2050 will need an even steeper cut. The US needs to set a target to slash its greenhouse gas emissions between 57% and 63% below 2005 levels by 2030 in order to achieve the Biden administration's longer-term goal of net-zero emissions by 2050, according to the new analysis which came out today.
Climate Action Tracker (CAT) analyzed President Joe Biden's plans to decarbonize the electricity sector, commercial buildings and new vehicle fleet and found that in order for the United States to do its share to limit the rise of global temperatures to 1.5 degrees Celsius – the goal of the Paris Agreement – it needs to cut at least 57% of its emissions by the end of the decade.
Biden's climate team, led by National Climate Adviser Gina McCarthy and Climate Envoy John Kerry, is working with all government agencies and holding meetings with utilities and car companies as it crafts its new goal.
The CAT report says that the Biden administration plan to decarbonize the US power sector by 2035 is consistent with a Paris Agreement pathway but it needs to strengthen plans to slash emissions in buildings and vehicles.
A data breach at the fringe social media site Gab has for the first time offered a picture of the user base and inner workings of a platform that has been opaque about its user base and the operation of the site.
The breach, news of which first emerged in late February, allowed hackers to extract Gab databases that appear to show user accounts and a history of public posts and direct messages.
The user lists appear to mark 500 accounts, including neo-Nazis, QAnon influencers, cryptocurrency advocates and conspiracy theorists, as investors. They also appear to give an overview of verified users of the platform, including prominent rightwing commentators and activists. And they mark hundreds of active users on the site as "automated", appearing to indicate administrators knew the accounts were bots but let them continue on the platform regardless.
Finally, the data appears to contain direct messages between the Gab CEO, Andrew Torba, and a user who has been identified as a high-profile QAnon influencer, showing the entrepreneur seeking direct feedback on site design from a member of a group that promotes a "spiderweb of rightwing internet conspiracy theories with antisemitic and anti-LGBTQ elements", according to the Southern Poverty Law Center.
The breach was the first of two hacks targeting Gab in recent weeks. On Monday, the platform went dark after a hacker took over the accounts of 178 users, including Torba and the Republican congresswoman Marjorie Taylor Greene. In messages sent from the pirated accounts, the hackers claimed they had obtained 831 "verification documents" from the site and asked for Bitcoins in exchange for returning them.
Read more of Jason Wilson's report here: Gab hack gives unprecedented look into platform used by far right
what the Covid stimulus bill contains:
$1,400 stimulus checks: A majority of Americans – as many as 85% of US households, according to Democrats – will receive direct payments of $1,400 per person. Individuals making less than $75,000 and married couples making less than $150,000 collectively would receive the checks. The payments would gradually decrease for those earning more.
Unemployment benefits: The bill extends through early September the $300-a-week federal unemployment benefits approved in a previous aid package. It also included a provision to make the first $10,200 of unemployment benefits received in 2020 tax-free for households earning less than $150,000.
Child tax credit: The legislation significantly increases – and expands eligibility for – the child tax credit. Under the bill, the tax credit would jump from $2,000 a child under 17 to $3,600 for children up to age five and $3,000 for children aged between six and 17.
Health insurance subsidies: The bill would temporarily increase financial assistance for health coverage purchased through marketplaces established by the Obama administration's Affordable Care Act, known as Obamacare.
Vaccine distribution and testing: The bill provides tens of billions of dollars to speed up vaccine distribution and administration.
Pandemic response: The bill sends $350bn to state, local and tribal governments, to help offset deep budget shortfalls as a result of efforts to combat the pandemic.
Rental, mortgage and food assistance: The legislation also includes a number of other provisions that would provide assistance for food and housing, including money for low-income Americans to afford rent and pay their utilities, and aid to homeowners struggling to pay their mortgages because of the pandemic.
Read the details in full here: $1,400 stimulus checks and vaccine funds – what the Covid relief bill contains
#AmericanRescuePlan pic.twitter.com/cXfN98cSlb
March 11, 2021