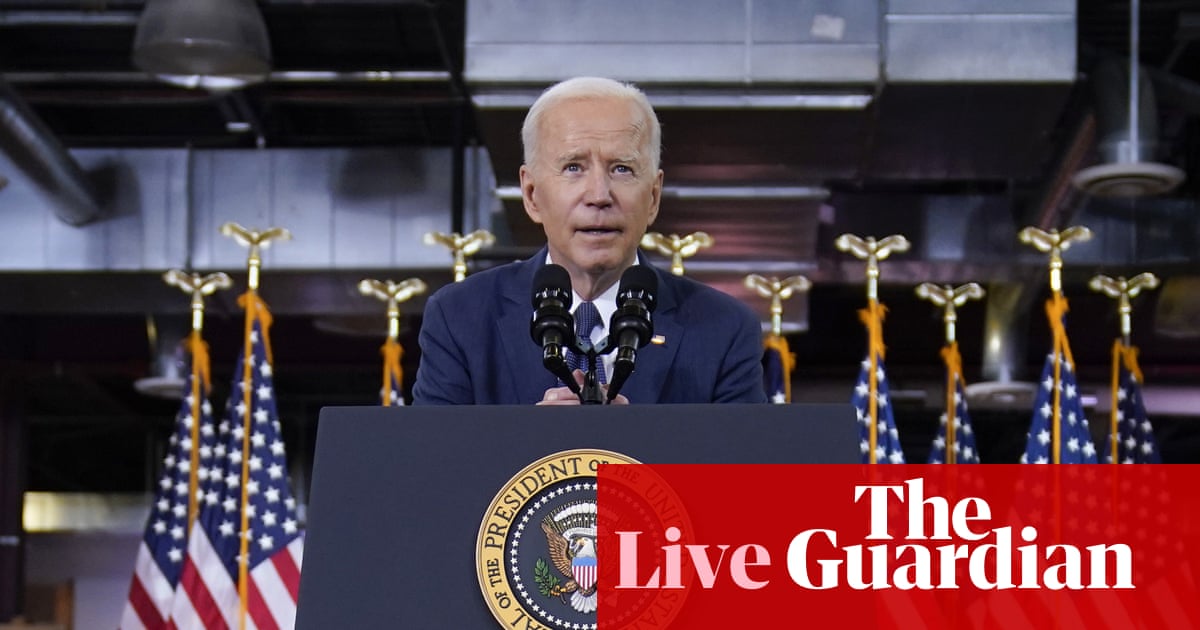 Yesterday in Minneapolis, another prosecution witness, Charles MacMillian, told the court that he spoke directly to George Floyd as he lay in the street under Derek Chauvin's knee.
"Get up and get in the (police) car. You can't win man," he said to Floyd.
Floyd responds that he cannot get up.
MacMillian, in highly emotional testimony, said he appealed to Floyd to cooperate with the police because he was worried about his condition as he was pleading that he could not breathe. "I was trying to help him," he said.
MacMillian broke down and wept in court as he was shown video of his interaction with Floyd.
Chris McGreal reports:
The cashier who served George Floyd in a Minneapolis store immediately before his arrest and death last May told a court on Wednesday of the 'disbelief and guilt' he felt for allowing Floyd to pay with a suspected fake $20 bill when he later saw the police kneeling on him.

Testimony on the third day of former Minneapolis police officer Derek Chauvin's murder trial continued in an atmosphere of tense emotions and harrowing evidence about Floyd's death.

The cashier, Christopher Martin, 19, said Floyd appeared to be high on drugs but was not threatening and was 'very approachable, talkative'.
https://t.co/mIpXTnLBwA
April 1, 2021
"The filibuster stands in the way of a lot of legislation and whether or not it can be either reformed and amended or eliminated is what we will find out in next weeks," Clinton told Palmieri.
She added, "It certainly should be lifted for constitutional matters, and I would put election law matters at the top of that list."
Many Democrats have called on Senate majority leader Chuck Schumer to eliminate the filibuster, thus allowing bills to pass the upper chamber with 51 votes, rather than the 60 required with the filibuster in place.
But currently, Schumer does not have the votes to eliminate the filibuster, as at least two of his caucus members — Joe Manchin of West Virginia and Kyrsten Sinema of Arizona — have signaled opposition to the idea.
@SecretaryPete tells @SRuhle he's not giving up on earning GOP support for @POTUS's newly-unveiled $2 trillion infrastructure package.
"Bottom line is, we've got to get this done."@MSNBC pic.twitter.com/1aL4tIH7tv
April 1, 2021
The former Democratic presidential candidate said he has had many meetings with lawmakers of both parties, and he noted Joe Biden has encouraged Republicans to offer ideas on the proposal.
But Buttigieg was tight-lipped when pressed on which specific members of Congress he has been talking to about the infrastructure package.
"Bottom line is, we've got to get this done," Buttigieg said. "The American people can't wait for good infrastructure."
The transportation secretary will be attending Biden's cabinet meeting at the White House later today.